Over 16 years into the field of securities investment, Mr. Liu is a veteran witnessing complete cycles of bear and bull markets. He has been engaged in a variety of professional fields including bond investment, corporate debt financing, macroeconomic and strategic research, industry and company research, as well as portfolio investment.
Mr. Liu adheres to the concept of value investment and is a champion of prudent investment. Everbest Trends 1, the longest-serving product of Mr. Liu's lineup, recorded annual net growth rates of 15.44%, 77.30%, 30.94% and 81.37% respectively from 2012 to 2015, and won the honor of the No. 5 best sunshine private equity fund product in 2013. As of July 24, 2015, a net growth rate of 408.55% was achieved, which placed it on the 9th place out of 1230 products of the same category in the same period, according to data by Wind Information.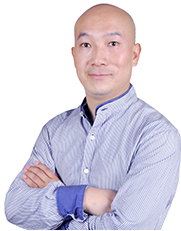 Chief Investment Officer
Fund manager of Everbest's sunshine private equity fund products.
Below is a brief summary of Mr. Liu's education background and work history:
Education background
1990/09—1994/07
Bachelor of finance and economics,
Shanghai University of Finance and Economics
2006/03—2008/09
EMBA,

China-Europe
International
Business School

Work experience
1994/07—1997/07
Financial Department, China Three Gorges Corporation
1997/07—2002/10
Assistant to Manager and Deputy Manager, Investment Banking Department, Three Gorges Finance Company Ltd
2002/10—2008/03
Bond Investment Manager and General Manager of Investment Research Department, Genertec Investment Managers Ltd
From 2008/09
Executive Director, General Manager & Chief Investment Officer, Shanghai Everbest Fund